<![if !vml]>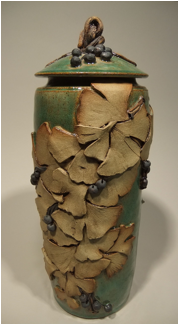 <![endif]>  <![if !vml]>
<![endif]>  <![if !vml]>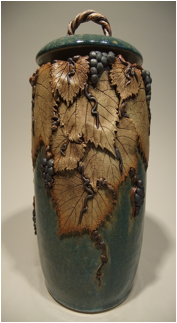 <![endif]>
Marjorie King Studio®
Nature Theme Pottery™
One-Of-A-Kind Signature
Clay Art Cremation Urns™
Specializing in Cremation Urns for People and Pets
When Love Is Not A Big Enough Word™
Phone:  608.832.6455
Website: ClayArtCremationUrns.com
Website: MarjorieKingStudio.com
Email: marjorie@MarjorieKingStudio.com
Call or email for additionally available Cremation Urns or
to schedule a Design Consultation
for you or your loved one's Forever Home ™
Click Here To See Photo Gallery
ABOUT THE ARTIST
Marjorie King is an internationally known clay artist specializing in hand made, one-of-a-kind, nature theme pottery.  She has been making Clay Art Pottery™ in Mount Horeb, Wisconsin since 1976.
Her award-winning urns have been displayed in museums and galleries around the world.  They have appeared on national television, magazines and invitational art reviews such as Best of American Art.  As a professional juried member of Wisconsin Visual Artists, her work has been featured in art fairs, shops and galleries with work in 27 states and 28 countries.  It has been sold internationally to collectors winning many Awards and Blue Ribbons.
Marjorie was selected as the Wisconsin Public Television Commemorative Artist and featured by National Public Television; NBC TV; the US National Cultural Arts Tour; the Wisconsin Arts Board; Best Ceramic Artists of America; Invited to appear on Public Television's Biography Show hosted by Joan Lunden; Wisconsin Trails Magazine; ANEW Magazine; Inspire Magazine; The University of Wisconsin Art Center; The Lands End Gallery; The Wisconsin Education Association; CUNA Mutual; Anchor Banks; Cross Plains Bank; The Madison Capital Times; Something Special from Wisconsin Chicago Exhibition; Portal Wisconsin; The Villa Terrace Art Museum; Marshall Erdmann Architects and galleries from California to New York.
Over 5,000 patrons have collected 23,000 pieces of her artwork, including private collections in the United States, Europe, Italy, France, Spain, Scandinavia, Ireland, Malaysia, Iceland, Australia, New Zealand, China, Japan, Saudi Arabia and Central and South America. Her pottery has become a favorite of private collectors and businesses for event centerpieces, honor and award ceremonies, fundraisers, commemorations, gift registries, corporate architecture and fine home accessories.
ABOUT THE POTTERY
Each urn is a one-of-a-kind, museum quality, heirloom collectable original featuring the proprietary 14-step process mastered by the artist over 36 years.  The process remains unduplicated anywhere in the world.  Leaves, grapes and nuts appear dried, blown and nestled into her Clay Art.  The work is wheel thrown with hand built additions in kiln fired clay from real white, red, gambrel and burr oak, silver and Norway maple, black walnut, elm, catnip, ginkgo, pine, grape leaves and vines.  An average human urn requires over 50,000 hand-strokes and multiple kiln firings over two to four months to complete.  The urns include a personal inscription on the bottom and your personal message inside the lid.  Each design is copyrighted and signed by the artist. 
TO PURCHASE A CLAY ART CREMATION URN
A limited number of urns of various designs are kept on hand for short notice delivery.  If you are interested in obtaining an urn off-the-shelf please contact the artist.  Photos will be emailed to you for your consideration.
To design a custom urn to your specifications, a Design Consultation is held with the client.  Each urn is then individually created to the specifications of the client, including style, size, color, type of leaf and inscription (if applicable).  The consultation can be done in person or via telephone.  After the initial conversation, she takes a few days to come up with the final design.  Designs come to her in her dreams.  There is a second consultation for final approval.  Delivery can be expected in about 2 to 4 months after you have chosen the Forever Homeä urn.   Thank you for visiting my web site.  I would be honored to assist you.
<![if !vml]>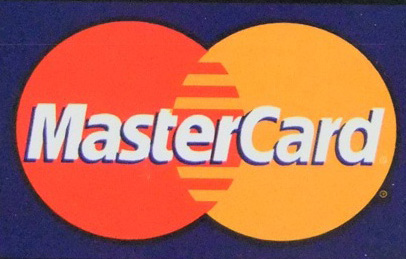 <![endif]>  <![if !vml]>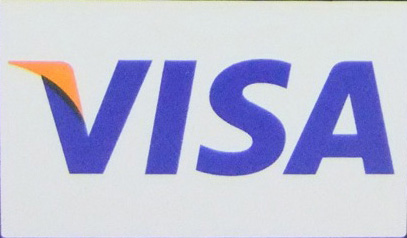 <![endif]>  <![if !vml]>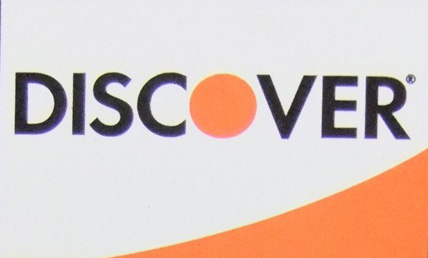 <![endif]>
Click Here To See Photo Gallery
FUNERAL DIRECTORS, CEMETERIES AND VETERINARIANS
Reservations for Clay Art Cremation Urns are being accepted for placement on the Marjorie King Studio Private Reserve List.  Delivery can be expected from about 2 to 6 months.
The Private Reserve List remains open until a suitable number and combination of pieces have been reserved to appropriately fill a kiln for the lengthy series of multiple firings.
Approximately 24 urns are created each year depending on size and design.  Once 24 urns are ordered, the Private Reserve List is closed until the next year.
A deposit of 50% of the finished price of the urn is required.  The deposit is non-refundable unless the artist fails to complete the order as promised.
A design consultation is held with the client.  Each urn is then individually created to the specifications of the client, including style, size, color, type of leaf and inscription (if applicable). 
MARJORIE KING STUDIO CLAY ART POTTERY
In addition to Clay Art Cremation Urns, Marjorie King creates a wide range of hand made, one-of-a-kind, museum quality, and heirloom collectible nature theme pottery.   The Marjorie King Studio ships worldwide in gift-wrapped, Signature Gift Boxes.    See the studio web site for more information about her other clay art pottery: marjoriekingstudio.com
To schedule a Design Consultation
for you or your loved one's Forever Home™
Phone:  608.832.6455
marjorie@MarjorieKingStudio.com
Click Here To See Photo Gallery
TESTIMONIALS
Names Withheld for Respect
I Flew from Ohio and rented a car to have a personal consultation.  I am so happy to have found an artist able to create an absolutely wonderful urn for my husband. Thank you so much for your vision for his urn. It reflects his love of nature perfectly.
I can't begin to tell you how many friends have appreciated the urn you created, and the gorgeous centerpiece bowl.
I have received the urn and love it.  I have it in a place of honor.
I was totally amazed at the uniqueness and beauty of my sister's urn when it arrived.  She saw the urn on your web site and insisted we contact you immediately to see if it was available. She passed peacefully 2 hours after seeing her new home. Thank you for shipping it immediately. The cremation urn you made will be a meaningful resting place for my dog's ashes.
I just can't thank you enough for doing this for us.  I've not wanted to "settle" for anything ordinary because she wasn't -- I just knew I'd know what was perfect when I found it. 
Thank you from the bottom of my heart for doing this for us and for her. Your pottery is beautiful.  I am interested in a cremation urn.  My husband died recently and I want to purchase a container to hold his ashes that would do justice to him.  He was a unique man and traditional urns are just not making it for me.  Someone once told me that there is no such thing as a coincidence.  I believe I was supposed to come upon your web page.  Thank you for being there.  My husband will have a beautiful urn.  He would approve.  It was very nice talking with you tonight.  I appreciate you taking time with me.  The urn is a perfect tribute to my husband.
My Mom cried when she received the beautiful urn you made for our Dad.  It is totally unique and beautiful and so fitting for a man who loved the out of doors and spent so much time in his woods.  Thank you so much for doing this for our family.  We will treasure it always.
From the Executor of an estate: My client has collected your White Oak Leaf pottery for years.  He passed last month and was cremated.  He has directed me to order 3 of your signature white oak urns in blue for his ashes, one for each of his daughters who are sharing his extensive collection.
I have been waiting for 4 years to find the perfect small remembrance urn for my wonderful, quirky husband.  I have scattered most of him in his favorite places and the urn you created for the little bit remaining of his ashes was perfect.    The Burr Oak Leaf and Bark design fit his personality perfectly.  It is just the right size for my bed stand.
Our dogs always slept with us.  Now they still do, but on the night table, in the urns you created for each of them.  The cattails and dragonflies and the maple leaves are perfect.  Thank you so much for understanding our loss and helping to make it a bit easier.  Just wanted to say thanks again for all you have done.  I will make it short and sweet or else I will be crying in no time.
The cremation you made will be a meaningful place for my dog's ashes.
I have been wanting to send you photos of the wonderful cat urn you made.  She was a treasured and well cared for cat and now she is resting in a place of honor in our living room.  I can look at the beautiful piece of art and smile, knowing that she would love it because she loved boxes and catnip.  We will always cherish this and be reminded of your kindness.
Click Here for Newspaper Article
THANK YOU FOR VISITING MY WEB SITE
I would be honored to assist you.